Ancient deities in ice art! Application for the International Ice Sculpture Festival in Jelgava has been announced
Applications have been announced for the 24th International Ice Sculpture Festival, which will gather world-class sculptors in Jelgava from January 28 to February 4, 2023. This time, the artists' view of the ancient deities – their importance in different cultures – will be revealed in ice art. Sculptors are invited to apply for the festival by filling out the official application form at festivali.jelgava.lv until November 20.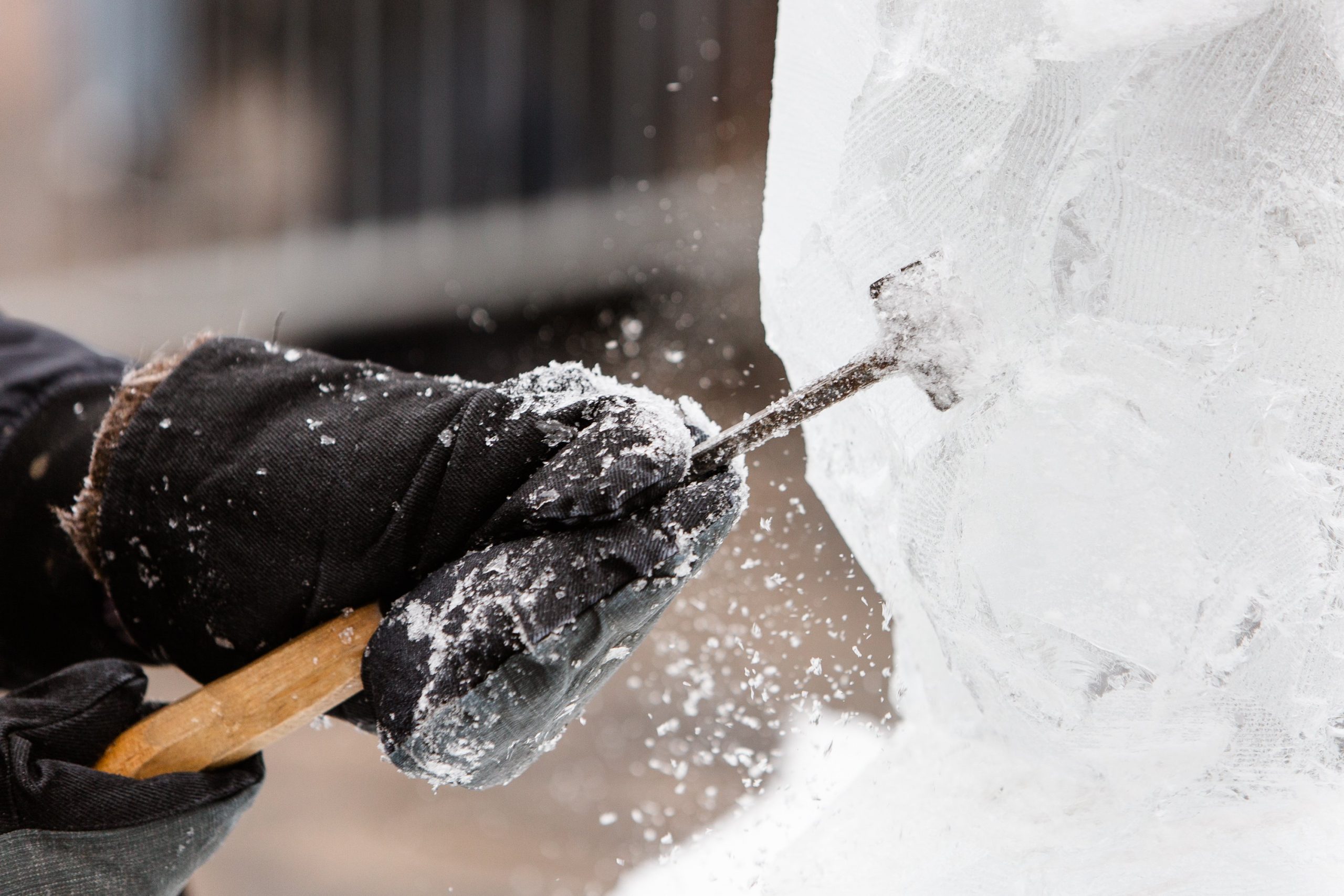 "Ancient deities. Mythological beings who have long been considered to be overseers of human destinies. Beings who embody the forces and phenomena of nature and are the spiritual force of various cultures. Ancient deities are found in Greek, Egyptian, Aztec, Nordic and many other cultures, highlighting their values. Deities are shrouded in legends and myths. These legends have inspired people through the years to create new works in literature, art, music, but this ice sculpture festival will encourage new discoveries in sculpture," the festival's theme is described by the organizers of Jelgava state city municipality institution "Kultūra".
The jury commission will select 30 sculptors to participate in the festival, who will have the opportunity to realize their sketches in ice. The selected artists will create their works in Jelgava's urban environment from January 30 to February 3, when the festival opens, but everyone will be able to appreciate the work of the sculptors until February 5.
Sculptors can submit their sketch projects on festivali.jelgava.lv until November 20. The regulations of the festival are also available there. When reviewing applications, first impression, technical performance, proportions and symmetry, creativity, as well as the artistic value of the work will be evaluated.
The international ice sculpture festival is organized by the city of Jelgava and the municipal institution "Kultūra". More information about the festival on the websites jelgava.lv and kultura.jelgava.lv